The movie I'm dying to see Water For Elephants came out at midnight and I am loving the clothes they put Reese Witherspoon in for this movie! So, I decided to join all the fun over at Blonde Episodes for Fashion Fridays! If you've never visited Kori ... make sure to do so ... she is fabulous!
Water For Elephants
Love Love Love ... everything ... these clothes ... the hair ... the makeup. I couldn't have lived with the rules of 1930's but wow could I have lived in the clothes! In fact I might start now. Now ... I just hope the movie doesn't ruin the book ... we will see won't we. I'll be off dreaming of pretty 1930's dresses today ... sweet daydreams to all of you.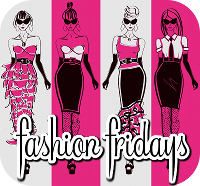 Thanks Kori for a reason to look at pretty dresses today :)
Happy Fashion Friday Everyone!